Galleries
You can see our design for the land by clicking
Ferrise-Design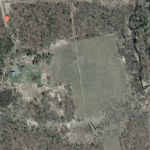 Atchingtan - In the beginning
In the beginning we bought a piece of land. Its previous owners raised a family, grew a few vegetables and had a little hay field. The pictures show you what we bought. What it will become will be documented in other galleries.
See Album images &raquo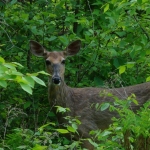 Our Neighbors
At Atchingtan, we do not allow hunting. We respect our neighbors as this land was originally theirs. We will be building a place of education and peace, not just for the people, but for life!!
See Album images &raquo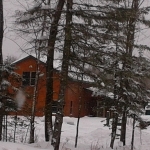 First Christmas at Atchingtan (2013)
We arrived at Atchingtan on December 21st to begin a 2 week vacation away from everything. It has been a great year, but we were both really tired. Arriving at Atchingtan and seeing the snow here for the first time since we acquired the property was a magical sight. So peaceful and you can see the foot prints of our little furry neighbors who managed to escape the hunting season. We do not have a snow mobile up here yet to ride around the land, but we can see a lot of it and it is a peaceful sight. We are looking forward to relaxing up here for the holiday season. The cats are here with us. They have no idea what to make of the place, but they are happy we are together.
See Album images &raquo